Welcome to Pendle Hill Football Club's Website
Our Vision: Pendle Hill Football Club will remain a leading club in the football community, with a growing reputation for excellent coach and player development and effective club administration.
Our Mission Statement: The purpose of the Pendle Hill Football Club is to provide a supportive and safe environment for members to develop and mature through football participation as players, coaches, managers, referees and supporters. We wish to foster and provide opportunities for all ages to enjoy a lifetime involvement with the World Game. Football will be coached, played and supported in accordance with the spirit of the game, represented by fair play and sportsmanship and be, above all, fun at all levels from juniors to seniors. Coaches will be supported and encouraged to create and maintain a positive learning environment during both training and matches, demonstrated by an educational focus, calm player instruction and an emphasis on participation. Success will be measured through resulting improvements in football peformance, not just match outcomes.
Our Values: The members of Pendle Hill Football Club have a reputation for being inclusive and welcoming. We do not support a "win at all costs" philosophy - particpation, learning and enjoyment of the game of football are priorities. We believe being part of Pendle Hill Football Club is a familiy affair. We rely on our parents and players to volunteer in order to provide a quality experience for our players, both juniors and seniors. We hope that everyone will enjoy being part of a great club and its football community. We value respect for team mates, opposition players, coaches, managers and officials. We believe in fair play according to the rules and spirit of sportsmanship. We encourage education for coaches, players and managers in a supportive team environment. We value a culture of mature, responsible behaviour at all levels and promote, as a strong community value, our stance on non-violent behaviour and positive role-modeling for young people. We endorse the Granville District Soccer Football Association's, Football NSW's and Football Federation of Australia's codes of conduct for players, coaches, parents and referees.
---
Pendle Hill Football Club wishes all members, families and friends a happy and prosperous New Year. Registrations for the 2018 season will be available online from 3rd January 2018 through MyFootball Club.
2018 REGISTRATION
REGISTRATION DATES FOR THE 2018 SOCCER SEASON ARE AS FOLLOWS: -
Monday 15th Jan 2018, 6.30pm to 8.30pm
Sunday 4th February 2018, 10am to 2pm
At Toongabbie Sports and Bowling Club, 12 Station Rd Toongabbie
Please Note Registration Is online ONLY.
Visit www.pendlehillfc.com for all registration details.
Payments can be made online or at the above registration days with cash/cheque/credit card.
All relevant registration and grading information can be found in the "Library"
For those using their Governments Kids Active Voucher Program there is a option to defer payment until you receive your code. Please note it will be your responsibility to enter your active kids voucher code once you obtain it from Service NSW. Unfortunately any codes not entered before 7th February will mean you will be required to pay full amount of registration fee. We suggest if you haven't already, create an account with Service NSW now in preparation for 31st January, after which date you can log into your account and apply for your Voucher Code/s.
Active Kids Program - Pendle Hill Football Club is an approved service provider.
The Active Kids Program provides an incentive to children enrolled in school (K – 12) to get involved in sport by providing an annual $100 voucher (limit of one per child per year only), which can only be used when joining an approved activity.
Further information regarding the Active Kids Program and how to register for the voucher can be found at:
www.sport.nsw.gov.au/activekids www.sportandrecreation.nsw.gov.au/sites/default/files/Active_Kids_Recipient_Guidelines_201711
---
Welcome to the 2018 Committee - after the 2017 AGM there are still some vacant positions available and the new committee would welcome some assistance in the following important roles: Vice President, Assistant Equipment Officer, Grounds Officer, Assistant Grounds Officer, Social Coordinator, Assistant Social Coordinator, Sponsorship and MPIO Officer. If you are interested in supporting your community Football Club or know somebody who is please contact our 2018 President Vanessa Carrett on 0430514880 or email glesson21@optusnet.com.au
---
Coaching Position - Pendle Hill FC are looking for a candidate to be our Premier League Coach for the 2018 season in GDSFA. Applicants must have a passion for developing players, be able to work with others, be opened minded and have a club first approach. The successful applicant will need to hold two training sessions per week and attend meetings. People with coaching qualifications are preferred but it's not essential. So if you or anyone you know is interested please send an Expression of Interest to secretary@pendlehillfc.com by 3/12/2017 no later than 7.00pm
---
Laws of the Game 2017/18 Modifications to the Laws by national FAs, including: • Guidelines for Temporary dismissals (sin bins) • Guidelines for Return substitutions
Laws of the Game 2017/18 Summary of Law Changes for Players, Coaches and the Media
---
---
NOTE: The 2016 AGM Minutes can be viewed by clicking on the following word symbol
---
for correspondence from the GDSFA CEO which includes information relating to the 3 Year Strategic Plan plus other associated items.
---
HEARTBEAT OF FOOTBALL
Promoting heart health through sport, Heartbeat of Football aims to help men and women play their chosen sport for as long as possible … safely.
Initially, the focus will be on football codes. In Australia, it is believed there have been 10 cases of heart-related deaths related to amateur football in the past two years.
There is a tendency to focus on health issues only after a tragedy. Heartbeat of Football would like to change this by proactively preparing as many people as possible for such an event as ever-increasing members of community see the benefits of, and enjoy taking part in, amateur sport.
Andy Paschalidis
Founder Heartbeat of Football
---
for the 2016 End of Year Report (Be patient as it is a large file and takes a little time to load completely).
Latest Tiger Tales - Number 10 2017
For other editions of the Tiger Tales go to the "Library" (Again be patient as it is a large file and takes a little time to load completely).
*** Ground Status Update 4/08/2017 - 12.30 pm ***
Fields 1, 2, 3 and 4 are OPEN at Binalong Park.
Coaches & Managers
The next general meeting is at the Toongabbie Sports Club starting at 7.00 pm is on a Monday TBA in early 2018. It is a must that all teams have at least one representative attend.
Note: All coaches and managers are required to have a working with children check. Click on the link below for an online application form:
https://wwccheck.ccyp.nsw.gov.au/Applicants/Application#
Note: For Coaches Code of Conduct Form go to the "Library" or
---
Our 50th Anniversary Strip Proudly Worn By Chris Anderson's 35/3's
---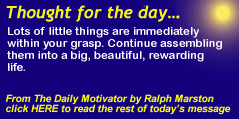 Latest Revision - 2nd January 2018